Comment
---
Comment
---
How our lives will change under the new regime
Tue Apr 4, 2017 10:52:00 am


and how we can fight back. A discussion of civil liberties, privacy issues, and health care featuring Ernesto Falcon of Electronic Frontier Foundation, Public Defender Rafael Trujillo, ACA representative Susan Pfeifer, Don Beckler of Single Payer Now, and Gabriela Jimenez from Planned Parenthood. Video here.



Comment
---
2017 Party
Wed Jan 25, 2017 9:40:00 am


Turnout was somewhat down, but we had a great time partying in the rain anyhow. Some fiery speeches from folks like Sandy Fewer and Aaron Peskin. We learned that we don't have to be nice to Ed Lee just because thiings are bad all over. Yaaay!

Click here for photos.



Comment
---
Comment
---
Comment
---
2016 Party
Sun Jan 24, 2016 2:11:00 am


Our twelfth annual party was held on January 23 at Savor Restaurant in Noe Valley. Speakers included Senator Leno, Assemblyman Chiu, Supervisor Peskin, and CCSF Trustee Brigitte Davila. A splendid time was had by all; photos here.



Comment
---
Our December meeting
Tue Dec 15, 2015 10:20:00 am


On 12/7, San Francisco for Democracy members assembled at the Fillmore police station for our first regular meeting since the September endorsements. Going forward, we plan to meet on a bimonthly basis, to improve predictability and attendance.
First on the program was newly-elected (formerly appointed) CCSF trustee Alex Randolph, who was due to be sworn in Thursday. The trustees are currently working on the first budget they have had any say on in awhile, Randolph told us, and there are many matters to consider, including new contracts with staff and faculty. The biggest problem is how to increase enrollment, which continues to reel in part due to the ongoing public impression that the school is having accreditation problems. Alex has joined the Enrollment and Marketing Committee together with Trustees Selby and D'Avila; together they are making the rounds of community meetings to raise awareness. Members of our audience also suggested radio appearances, and appealing to former S.F. Residents to take online classes. Our disappearing middle class is part of the problem, as is CCSF's "archaic enrollment system." Randolph ended with a plea to take a class this spring, and to ask others to do likewise.


(continued...)


More
Comment
---
Drought Panel
Fri Nov 6, 2015 5:39:00 pm


In October, SF4D cohosted an informational panel with San Francisco Tomorrow and the Potrero Hill Democratic Club on the drought and its Bay Area ramifications. The discussion was moderated by PHDC's Loretta Lynch, former CPUC president, and panelists included Jennifer Clary, Water Program Manager of Clean Water Action; Barry Nelson, BCDC Commissioner and Principal of Western Water Strategies; and Food and Water Watch California Director Adam Scow. You can watch the video here.

The bad news is that with climate change accelerating, our drought issues can only get worse. We are not in a four-year drought, as is often said; we are in the 15th year of an extended dry spell, and the worldwide tendency is overwhelmingly toward drier conditions. Experts also agree that in the future, California's normal alternation between wetter years and drier years will become exaggerated, with more of the precipitation coming as quick-to-run-off floods and downpours, and less remaining as snow and groundwater.


(continued...)


More
Comment
---
Comment
---
---

---
Quote of the Day: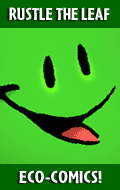 ---
---
Join our Yahoo group
(discussion, etc.)
---
Progressive Radio!