How our lives will change under the New Regime
Tue Apr 4, 2017 10:52:00 am


and how we can fight back. A discussion of civil liberties, privacy issues, and health care featuring Ernesto Falcon of Electronic Frontier Foundation, Public Defender Rafael Trujillo, ACA representative Susan Pfeifer, Don Beckler of Single Payer Now, and Gabriela Jimenez from Planned Parenthood. Video here.



Comment
---
2017 Party
Wed Jan 25, 2017 9:40:00 am


Turnout was somewhat down, but we had a great time partying in the rain anyhow. Some fiery speeches from folks like Sandy Fewer and Aaron Peskin. We learned that we don't have to be nice to Ed Lee just because thiings are bad all over. Yaaay!

Click here for photos.



Comment
---
Comment
---
Comment
---
2016 Party
Sun Jan 24, 2016 2:11:00 am


Our twelfth annual party was held on January 23 at Savor Restaurant in Noe Valley. Speakers included Senator Leno, Assemblyman Chiu, Supervisor Peskin, and CCSF Trustee Brigitte Davila. A splendid time was had by all; photos here.



Comment
---
Our December meeting
Tue Dec 15, 2015 10:20:00 am


On 12/7, San Francisco for Democracy members assembled at the Fillmore police station for our first regular meeting since the September endorsements. Going forward, we plan to meet on a bimonthly basis, to improve predictability and attendance.
First on the program was newly-elected (formerly appointed) CCSF trustee Alex Randolph, who was due to be sworn in Thursday. The trustees are currently working on the first budget they have had any say on in awhile, Randolph told us, and there are many matters to consider, including new contracts with staff and faculty. The biggest problem is how to increase enrollment, which continues to reel in part due to the ongoing public impression that the school is having accreditation problems. Alex has joined the Enrollment and Marketing Committee together with Trustees Selby and D'Avila; together they are making the rounds of community meetings to raise awareness. Members of our audience also suggested radio appearances, and appealing to former S.F. Residents to take online classes. Our disappearing middle class is part of the problem, as is CCSF's "archaic enrollment system." Randolph ended with a plea to take a class this spring, and to ask others to do likewise.


(continued...)


More
Comment
---
Drought Panel
Fri Nov 6, 2015 5:39:00 pm


In October, SF4D cohosted an informational panel with San Francisco Tomorrow and the Potrero Hill Democratic Club on the drought and its Bay Area ramifications. The discussion was moderated by PHDC's Loretta Lynch, former CPUC president, and panelists included Jennifer Clary, Water Program Manager of Clean Water Action; Barry Nelson, BCDC Commissioner and Principal of Western Water Strategies; and Food and Water Watch California Director Adam Scow. You can watch the video here.

The bad news is that with climate change accelerating, our drought issues can only get worse. We are not in a four-year drought, as is often said; we are in the 15th year of an extended dry spell, and the worldwide tendency is overwhelmingly toward drier conditions. Experts also agree that in the future, California's normal alternation between wetter years and drier years will become exaggerated, with more of the precipitation coming as quick-to-run-off floods and downpours, and less remaining as snow and groundwater.


(continued...)


More
Comment
---
Comment
---
Maxine Anderson receives Human Rights Commission honors
Tue Aug 18, 2015 6:44:00 am


On August 6, SF4D outreach director Maxine Anderson was honored by the SF Human Rights Commission for her longtime voting rights activism within the city. The current advocacy co-chair of the SF League of Women Voters, Max has worked hard to inform voters through LOWV forums as well as hosting our own programs. "At some point in your life, you have to stop complaining about the situation and do something," she said in her acceptance speech, in typical Max fashion. "The more information people have about things like ballot measures, the more likely they are to make a good decision." One would hope.


(continued...)


More
Comment
---
Panel: Progressives and the 2015 mayoral election
Mon Jul 27, 2015 10:38:00 am


On Thursday, July 23, San Francisco for Democracy cohosted a discussion program on the upcoming mayor's race. The panel, put together by the S F Progressive Democrats, and moderated by KALW's Rose Aguilar, was largely devoted to possible wins for progressives in this election. Panelists included Tim Redmond of 48hills.org, housing activist Tommi Avicolli Mecca, and mayoral candidates Amy Farah Weiss and Francisco Herrera. You can watch the video here.

Rose Aguilar started things off by letting us know about some shows she's been doing on local issues likely to be addressed in the discussion, including solutions to homelessness and the effect of global investment capital on our housing prices. In the future she will also be hosting discussions on local transit issues, boot camps for renters, and land trusts.

Tim Redmond said he had spent most of the day rueing the deterioration of the SFDCCC over the past few years – it's become dominated by real estate and other right-wing interests. The previous night, the once-progressive body declined to endorse a proposal by the Public Defender's Racial Justice Committee that the SFPD redouble efforts to assign minority officers to minority neighborhoods (in line with the President's call), adopting instead one congratulating the SFPD on its 21st century policing methods. We must do something about this organization and its endorsement power to have any hopes for progressive gains in 2016.


(continued...)


More
Comment
---
---

---
Quote of the Day: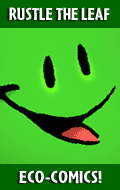 ---
---
Join our Yahoo group
(discussion, etc.)
---
Progressive Radio!