Tom Brown's Blog
AG Becerra meets with Wealth & Disparities in the Black Community--Justice for Mario Woods
by Tom Brown, Fri Jun 30, 2017 2:55:17 pm


Yesterday CA Attorney General Becerra met with representatives of Wealth & Disparities in the Black Community--Justice for Mario Woods and appeared quite receptive to our concerns, including the possibility of his office launching an independent "pattern and practice" investigation of the SFPD at some point in the future. He said he felt he had to wait to see if Jeff Sessions' Department of Justice will do the right thing in terms of followup to its many recommendations for SFPD reform contained in its October, 2016 report. Under the terms of that report, a followup evaluation of the City's implementation of those recommendations is due in 9 months from the date of the report, which means just about now.

If the U.S. Attorney General lives up to his stated position of moving away from his COPS or Civil Rights Division enforcment of standards of policing, this will give the State of California Attorney General justification for intervening by launching his own civil rigths investigagion. We're not there yet, but I was delighted to hear that such an action is possible if the Feds either do nothing or issue a white-washing type of progress report.




Comment
---
Announcement from Phelicia Jones, Founder of the Justice for Mario Woods Coalition
by Tom Brown, Thu Nov 3, 2016 11:13:42 am


"Greetings to you all: As many of you may know by now, I have left the Justice 4 Mario Woods Coalition as it stands today. I imagine this is surprising news. In December 2015, many of us gathered at the Third Baptist Church to express our hurt
and pain over the brutal murder of Our Brother and Son Mario Woods. With a shared feeling that we could not be heard, many community members came to me and said, "Phelicia you have to do something" and I did. A few community members began meeting at Service Employees International Union Local 1021 and the Justice 4 Mario Woods Coalition was born. Since then, I and a coalition of dedicated activists, with our Blood Sweat and Tears, have worked tirelessly to develop the J4MWC as a bottom-up, grassroots coalition. We Won!!

Now, almost one year from the death and murder of Mar (as his Mother Gwen Woods lovingly refers to her son), I have decided to leave J4MWC as it stands today. Why? So many people have asked, "How is that so? You are the leader, this is the movement you started!" Not so. We the community, we the people, started this movement and it is we the community who must see it through. Simply stated, the current Executive Committee of J4MWC and I have come to a fork in the road. It is time for me to go back to what I hold dear to my heart: grassroots organizing and not top down leadership.

In recent months, the J4MWC leadership has changed. There is a large executive decision making body at the helm now and it is because of that change in structure that I need to resign. It is my belief that God has called me to do this work, and I am humbled to continue it with activist colleagues new and old. I look forward to working with many long-time friends as well as very bright, newer and younger colleagues who have joined our new group, titled "Wealth and Dispararities in the Black Community--Justice 4 Mario Woods." Because of these reasons, it seems best to me to simply move forward with a new name--rather than disrupt the work of others.

We celebrate all the unique working styles and dedication of activists throughout San Francisco, the Bay Area, and beyond, and wish neither to disparage nor discourage anyone engaged in the battle for justice.

It does not matter to me what the organization name is, as long as I can continue to fight for Justice in the way in which my God has called me to.

With the honored help of Mario's mother, Gwen Woods, who has touched my heart with her kind support and words about my work to this point, we have a beautiful vigil planned for the December 2, 2016 anniversary of Mario Woods' murder. Gwen has provided personal details and prefererences for this event which will honor Mario's life in a beautiful and powerful way. We ask that you visit and "like" our new Facebook page titled "Wealth and Dispartities in the Black Community--Justice for Mario Woods". Check out our event postings and leave a comment telling us how we are doing!

https://www.facebook.com/Wealth-and-Disparities-in-the-Black-Communtiy-Justice-4-Mario-Woods-1597022747260594/?ref=bookmarks

We continue to fight for the same demands we have been fighting for since December, 2015:


(continued...)


More
Comment
---
Performing Arts Center at City College Resurrected by Trustees
by Tom Brown, Mon Aug 8, 2016 10:50:31 am


With all the cynicism about politics now surrounding the Presidential election, it's important to recognize the success grass roots activists can have at the local level. One such example is the reinstatement of plans to complete the building of a new Performing Arts Center at City College's main campus. This major building project was previously approved and funded by San Francisco voters in two separate bond measures. Despite the fact that an award winning design plan had already been approved by the state and some foundational construction already completed, the project was summarily cancelled by the "Special Trustee with Extraordinary Powers" at at time when the elected Board of Trustees lacked the power to stand up to the administration. But with the reinstatement of full powers for the elected Trustees, we are seeing better decision making that reflects the interests of San Franciscans.

The activisism around the Performing Arts Center has been intense, with students, faculty and community members organizing many direct actions on campus to get the word out. As previsously reported below, this activism included singing protests in front of the administration building (to demonstrate the lack of practice rooms) and a performance/teach-in event at the Diego Rivera Theater. And after the Trustees regained their decision making power, activists lobbied the board to insure that the Performing Arts Center would be reinstated. Today one of those Trustees, John Rizzo, reported on the resurrection of the Perfoming Arts Center in his newsletter:

"I'm happy to report that the Performing Arts Center is now part of the College's Five-Year Capital Outlay Plan that we sent to the State Chancellor's office, and will be part of the College's Facilities Master Plan, due later this year.

In addition to providing much-needed state-of-the art performance spaces for students and local artists, this facility will provide new educational opportunities tro San Francisco students. We currently lack the facilities to offer classes in 'back-stage' technology, such as lighting and set design, audio/video recording of live music, dance, and drama perfomances, and other fields that employ people in the Bay Area.

The Performing Arts Center will also be the new home of the famous mural, Pan American Unity (1940) by Diego Rivera. The mural is currently displayed in the crumbling and inadequate Diego Rivera Theater."




Comment
---
Student Debt and the Insidious Privatization Agenda
by Tom Brown, Sun Jun 26, 2016 12:26:20 pm


The false assumptions of the so-called "educational reform" movment have been adopted by most politicians regardless of party affiliation. Public colleges and the faculty who teach our students are under attack in the name of "market efficiency." Also under attack is the traditional liberal arts curiculum which teaches such skills as critical thinking and cultural competancy. One of the biggest leaders of this privatization agenda is the Lumina Foundation which represents the interests of the student financial aid industry.

Most people, including parents who struggle to get their kids through college, lack a clear understanding of the depth of this stealth privatization agenda. In a recent article from Truthout, Benjamin Balthaser, an English professor of all things, reveals a new student loan scheme which will profit the student loan industry at the expense of liberal arts students. Balthaser explains why the privatization agenda is a direct threat to the American educational system in clear and compelling language:

http://www.truth-out.org/opinion/item/36543-new-student-debt-scheme-turns-students-into-stock-options



Comment
---
Christine Pelosi calls for a change in Super Delegates system for the Dems
by Tom Brown, Sat Feb 27, 2016 1:20:39 pm


It may come as a surprise to many that Christine Pelosi has joined with Anna Galland, the executive director of MoveOn.org Civic Action, to call for a change in how superdelegates of the Democractic Party view their representational obligations. As Christine and Anna say in a co-authored post on the DFA NorCal list, the 712 superdelegates to the Democratic National Convention represent 30% of the those delegates whose votes will determine who wins the Democratic Party's nomination for President. Christine happens to support Hillary Clinton while Anna Galland supports Bernie Sanders. Yet both these women are "working moms of young children whose generation's future will be shaped by the next president". They want their children to engage in politics, but in an environment where "people in conflict over a candidate need not be in conflict with one another."

The rationale for this change in practice, if not policy, is rooted in the Democratic party's long held support for inclusion. "It seeks to make voting easier, not harder, and to empower and enable Americans to participate fully in the democratic process". The authors argue that these values "will be undermined if the process used to select the Democratic nominee takes power away from voters and if the party reverts to the days of men in smoke-filled back rooms making decisions. Voter disenfranchisment is a tool of the Right--not the Democratic Party."


(continued...)


More
Comment
---
The future of CCSF: good news & bad news
by Tom Brown, Wed Nov 18, 2015 2:21:12 pm


As reported by the SF Chronicle yesterday, the Board of Governors of the California Community College system has voted unanimously (14-0) to oust Barbara Beno's accrediting agency known as the ACCJC. The editorial board opines that the ACCJC's handling of City College's accreditation exposed that agency "as arrogant, stubborn, nontransparent and obsessed with minutia instead of its main mission: assuring quality education for the students." For many of us who are used to reading the Chronicle's dour and unbalanced reporting on the accreditation crisis, this editorial comes as a welcome, albeit belated, acknowledgment that the accredition process itself has been deeply flawed.


(continued...)


More
Comment
---
Presidential Candidates Challenged by #BlackLivesMatter at Netroots Nation
by Tom Brown, Mon Jul 20, 2015 5:06:23 pm


A bit into Gov. O'Malley's segment at Saturday's Presidential Town Hall at Netroots Nation, protesters representing the #BlackLivesMatter movement entered the enormous convention hall chanting and marching towards the stage. Tia Oso, a Phoenix resident and local organizer, was soon on the stage with her own microphone. She said she decided to organize a protest because Black Lives Matter movement was not being represented this year at Netroots Nation. (It will be Topic #1 at next year's gathering to be held in St. Louis.).

Neither O'Malley, nor Senator Bernie Sanders who followed him, responded well to the protestors. Senator Sanders came prepared to deliver his standard economic justice speech. He seemed annoyed and did not specifically address the protestors until later on. And while the Governor from Maryland offered specific policy proposals concerning the need for transparency and accountability in our police departments, he failed to say simply that "black lives matter". He offered the mantra "Black lives matter, White lives matter, All lives matter." This alienated the protestors because it represented a failure to honor the urgency of the present situation in which unarmed black women and men are killed almost daily at the hands of police or other authorities.

Whether the protestors went too far in their chanting was debated among the attendees, a few of whom booed when Sanders was interrupted. Yet the overwhelming response from the Netroots Nation was positive. Watch this video and judge for yourself.



Comment
---
Pelosi Puts the Brakes on TPP Fast Track Legislation
by Tom Brown, Sat Jun 13, 2015 12:23:26 pm


In a surprise to many, Leader Pelosi spoke yesterday on the House floor against the Trade Adjustment Assistance (TAA) and Trade Promotion Authority (TPP) bills-- both of which are required to move forward with the President's plans for the Trans Pacific Partnership agreement. Earlier this week in San Francisco, a broad coalition of grassroots organizations rallied against the TPP outside Leader Pelosi's office on 7th Street. Big labor and grassroots activists are playing a major role in fighting back the momentum of the TPP. Speaker Boehner says he will bring back the Trade Adjustment Assistance bill for reconsideration likely on Tuesday, June 16th. If it fails to get a majority vote, the TPP will have to be sent back to the Senate and hopefully will die there.


(continued...)


More
Comment
---
At BOS hearing on CCSF Supervisor asks: Where's the Special Trustee???
by Tom Brown, Sun May 10, 2015 2:05:56 pm


At the start of the Neighborhood Services Committee hearing on May 7, 2015, Chair Eric Mar gave props to us Save City College Coalition activists who have been working on the CCCSF issue since January, 2013. Then things got really interesting when he turned the microphone over to Supervisor Campos who asked: where's Special Trustee Lease? When it turned out the Special Trustee hadn't bothered to come to San Francisco for the hearing, Campos said it illustrates the problem: "We have a special trustee who is completely unaccountable."

Many speakers voiced appreciation to City Attorney Dennis Herrera who, in August, 2013, sued the ACCJC for violations of state and federal law in the process they used to sanction the college. By most accounts, it was that lawsuit which saved the college from being shut down on July 31, 2014 due to the ACCJC's termination order issued the prior year. One of the unsung heroes of that lawsuit, Deputy City Attorney Yvonne Mere, updated the supervisors on CCSF's current litigation status. In the process, Mere gave a brilliant summary of the many unsuccessful court motions the ACCJC made to avoid responsibility for their unfair business practices.


(continued...)


More
Comment
---
Amidst protests, Chancellor announces appointment of new STWEP at CCSF
by Tom Brown, Tue Feb 24, 2015 7:58:04 pm


In the wake of the surprise retirement of Special Trustee with Extraordinary Powers Bob Agrella, State Chancellor Brice Harris held a press conference to announce the appointment of Dr. Guy Lease as the college's second STWEP. On the positive side, Harris announced that the elected Board of Trustees would likely assume full responsibilities on or about July 1, 2015. But the appointment of another STWEP was not well received by the coalition of faculty, staff and students at City College who felt the board of trustees deserved an immediate restoration of full authority.

Chancellor's Press Conference at CCSF

The video stars AFT 2121 President Tim Killikelly who obtained permission for the banned protestors to enter the secured room in the ironically named "Wellness Center" on the main campus. Also appearing in staring roles are student organizer Lalo Gonzales and other students who boldly expressed their displeasure at the ever changing cast of outsiders who come to CCSF to fix things that don't need fixing.



Comment
---
---

---
Quote of the Day: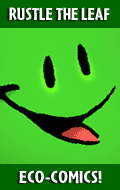 ---
---
Join our Yahoo group
(discussion, etc.)
---
Progressive Radio!